Santa Monica Symphony
– presented for FREE at the John Adams Performing Arts Center in Santa Monica, California.
7:00 pm to 9:30 pm  |  Oct. 14 & Dec. 2, 2023 |  Jan. 13,   March 10, and  May 11, 2024
79h Season of the Santa Monica Symphony. Presenting a full calendar of concerts in the Spring, Fall, and Winter each year.  Join the Santa Monica Symphony to celebrate our 79th Season Premiere with our Night at the Museum concert. The performance begins with several energetic movements from the Indiana Jones films by John Williams, followed by the spooky Danse Macabre by Saint-Saëns, featuring Roger Wilkie on violin. Up next is Walton's popular royal march, Crown Imperial. The concert concludes with Mussorgsky's epic Pictures at an Exhibition.
The concert will be held at 7:30 pm on Saturday, October 14, 2024 at John Adams Middle School Performing Arts Center. All Santa Monica Symphony concerts are FREE, pre-registration is strongly recommended for concert updates as seating is first come, first serve.
Annual Martin Luther King (MLK) Holiday Concert
In partnership with the Rev. Dr. Martin Luther King, Jr. Westside Coalition, the Santa Monica Symphony commemorates the legacy of Dr. King with its annual MLK concert. Guest conducted once again by Gary Pratt, the afternoon concert begins with Quinn Mason's celebratory Toast of the Town and George Walker's enduring Lyric for Strings, featuring dancers Bernard Brown and TBD.  The second half features the passionate Lift Every Voice and Sing with Mary Bond Davis and the West Coast premiere of John Clayton's Home, featuring a powerhouse of soloists. The concert concludes with We Shall Overcome.
MLK Holiday Concert Location: SGI Auditorium – 525 Wilshire Blvd, Santa Monica, CA 90401
Santa Monica Symphony Orchestra » 79th Season Concert Finale
A Night at the Oscars marks the finale concert of the Santa Monica Symphony's 2023-2024 season.  Don't miss this incredible evening of classic movie scores celebrating some of the big screen's greatest composers.
Concert Theme : A Night at the Oscars
Santa Monica Symphony – Full Orchestra
Troy Quinn, Music Director and Conductor
Arr. John Williams Tribute to the Film Composer
Vangelis Chariots of Fire
arr. Henry Mancini
Jerry Goldsmith Main Title from Star Tre
James Horner My Heart Will Go On from Titanic
John Powell Test Drive from How to Train Your Dragon
Nino Rota Love Theme from The Godfather
Bill Conti Gonna Fly Now (Theme from Rocky)
Intermission 
Elmer Bernstein The Magnificent Seven
John Barry Main Title from Out of Africa
Alan Menken A Whole New World from Aladdin
John Williams Yoda's Theme from Star Wars: The Empire Strikes Back
Henry Mancini Moon River (End Title) from Breakfast at Tiffany's
John Williams Main Title from Star Wars
Parking for John Adams Middle School Performing Arts Center

Ample street parking is available on Pearl Street, 16th Street, and 17th Street, as well as surrounding residential streets.
Santa Monica Symphony Orchestra » History
Since 1945, the Santa Monica Symphony Orchestra has presented free classical music concerts to audiences of all ages that span the ethnic, economic and social spectrum. The Santa Monica Symphony was the first orchestra in the United States to record the First and Second Symphonies of Tchaikovsky.  The mission of the Santa Monica Symphony Orchestra is to provide free quality classical music concerts to the residents of Santa Monica and the Southern California community.
Founded by a group of Los Angeles studio musicians, the orchestra has evolved over the decades into its present form, a mixture of the best Los Angeles area professionals, emerging pre-professionals and volunteer musicians of exceptional quality. The concert season attracts an audience of over 5,000 with a well-rounded repertoire of both classical and contemporary works. In addition to free concerts, the Symphony's outreach programs provide open rehearsals, activities in schools, and performances by our musicians at community events.
The Symphony has received prestigious grants from the National Endowment for the Arts, the James Irvine Foundation, and the Herb Alpert Foundation. The Santa Monica Symphony was one of only sixty-four orchestras in the country to receive a grant under the American Reinvestment and Recovery Act. Other sources of funding include the City of Santa Monica, the Los Angeles County Arts Commission, private foundations, local businesses and private donors.
The Santa Monica Symphony has grown to its present stature under the baton of seven outstanding conductors/music directors: founding conductor Jacques Rachmilovich, composer Arthur Lange, Peter Meremblum, former CBS Symphony director Victor Bay, USC School of Music faculty member Yehuda Gilad, Occidental College professor Dr. Allen Robert Gross and current maestro, Los Angeles Philharmonic violinist Guido Lamell.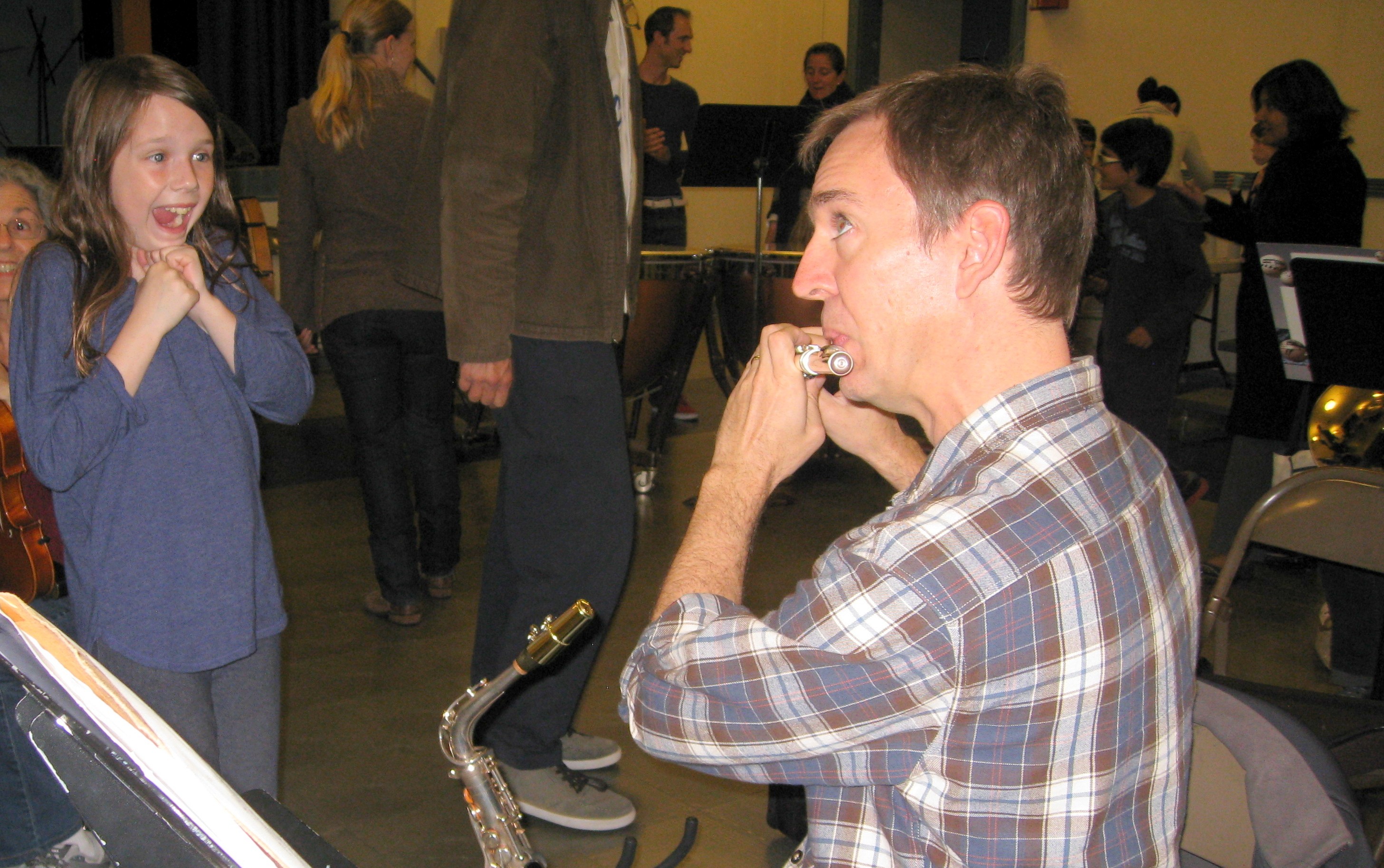 ---