Long Beach Farmers Market Fridays
– presented at The North Promenade in Long Beach, California
10:00 AM – 2:00 PM | Year Round | Friday
Every Friday at the Long Beach Farmers' Market there are lots of good buys, especially on organic items and cut flowers. The Long Beach Farmers Market prices are about 20% lower than supermarket prices. Farmers' markets provide a livelihood for hundreds of farmers who otherwise would not be farming. Farmers' markets enable farmers to keep well over 90 cents of each dollar spent by the consumer
California's certified farmers' markets only allow California farmers to sell what they grow, so that you know where your food comes from. Farmers' markets allow you to meet the farmer who grew your food. You can learn the best recipes, preservation techniques and prep tips for what you just bought. Harbor Area Farmers Market staff perform regular price checks
Where is the produce grown?
Most of the produce is grown within 200 miles of our markets. Foods transported short distances are fresher, therefore safer. Local foods from small farms usually undergo minimal (if any) processing. Local food has less of an opportunity to wilt and rot, whereas large-scale food manufacturers must go to extreme lengths to extend shelf-life since there is a delay between harvest and consumption.
​
Farmers' markets provide a livelihood for hundreds of farmers who otherwise would not be farming. Farmers' markets enable farmers to keep well over 90 cents of each dollar spent by the consumer.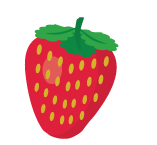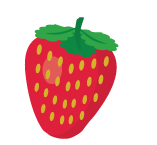 Certified Growers:
​
Bernard Ranch Citrus Growers

Black Sheep Farm

Castellanos Orchards

Don Betos Farm

Energy Bee Farm

Fernandez Dates

Finca Bonita Family Farm

Golden Farms

Ha's Apple Farm

Long Beach Micro Greens

Maldonado Flowers

Ornelas Produce

Pedro's Organic Tropical Fruit

Rykert Walnut Orchard

Tenerelli Farms
​
Non-Certified:
Avo-Co Oil and Vinegar

Claritea

Colossus Bakery

La Jugera Fresh Pressed Juices

Matthew's Fruit

Me Gusta Gourmet Tamales

Mmmm Popcorn

Mom's Specialty Food